How to: From "Vrijmibo" to Quarantine Hangout
Socializing with your colleagues via the interwebs. Getting things done. Emptying your to-do list. You've been on fire. Let's get a drink! But how? You and your colleagues have become online seniors by now, time to use those skills for the digital Friday afternoon drink. Cheers!
formorrow - 16 November 2021 -
5
min
Get those drinks ready!
Everything starts and stands with good preparation. The same goes for your first VrijMiBo in quarantine. So make sure you get your favourite drinks (if you didn't hoard already). Make a plan and get your colleagues ready!
"Everything starts and stands with good preparation."
Invite your colleagues
No party without people! The real heroes of this crisis are of course the heroes in Health Services. But by saving the VrijMiBo you can be a bit of a hero too. Open up the Team WhatsApp group and invite everyone to join you on a Friday afternoon.
Choose your platform
There is a good chance that everyone is already having a lot of video call meetings this week, this means that you and your colleagues already have the ideal platform for this Quarantine drink. Start yourself a conference call and get this party started! Don't have a group chat platform yet? Then use a free platform such as Discord, Google Hangouts or Skype.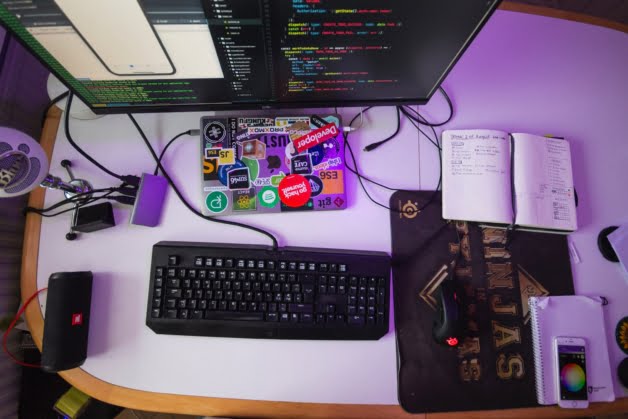 Let's break out in rooms
You have probably already been able to cross it off your work-from-home Bingo card: "Sorry, you go first". The larger the group, the more often people start talking at the same time. And that doesn't work very well. You can of course start with a workshop Etherdiscipline, but of course not everyone is waiting for that. It may therefore be a better idea to split the Quarantine drink into a few small groups, instead of talking all together in one large group call.
Hey DJ!
"Who has the speaker? Can I put on a song?" A frequently asked question at every house party and of course also at every Friday afternoon drinks. Music is without question the social glue that set the mood. Just put on a nostalgia playlist, you can never go wrong with some Britney Spear, "baby one more time!". We've selected 2 special quarantine playlists to set the vibe for your online party.
(Themed)Clothes
Finally! VrijMibo time. What am I wearing? The perfect outfit for this important appointment does not consist of sports shoes and sweatpants. Now that you work from home, you can decide for yourself what to wear. Perhaps even more fun: themed clothing! Your wardrobe is within reach. Having a drink in your pyjamas with your favourite drink and your colleagues is a dream come true.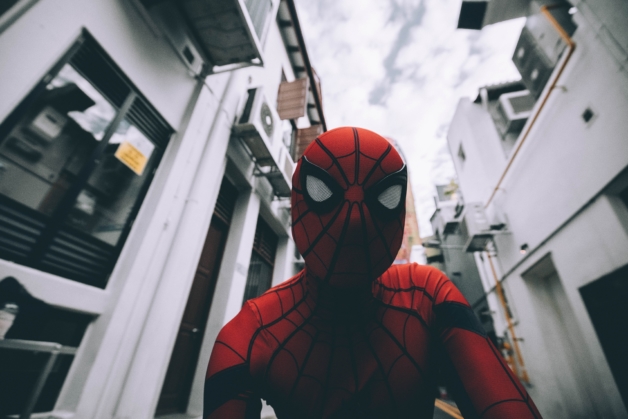 So…now what?
Yes, an online quarantine drink works a little different from having a drink IRL. No tennis or football table to enjoy yourself on, no space to play some beloved beer pong. So what do you do? Yes, you could catch up on the past week and express all the frustrations about working from home. But what's new? Do we really want to hear that? No, of course we don't. We have collected a couple ideas to breathe some life into the quarantine drink!
Jackbox Party Pack
With one of the Jackbox Party Packs you get a whole collection of digital party games that you can easily play with each other via screen sharing. One advantage: only one person has to buy the game. The rest just need a laptop, tablet, or phone! Most games can be played with 8 players, and even spectators can influence the game.
Our favourites:
Quiplash: a Jackbox c Think of the funniest answers to statements like: "A terrible theme for a high school prom", or "A weird button in James Bond's car is simply labeled _____".
Drawful: draw the assignment on your screen and hope the other players can guess what you actually drew
Civic Doodle: two players drawing at the same time, the funniest of the two becomes the basis for the next drawing!
Fibbag: try to find the real answers to trivia questions among the lies of your colleagues
Patently Stupid: awaken your inner Gyro Gearloose. Come up with solutions to bizarre problems, and try to sell them with your best TellSell pitch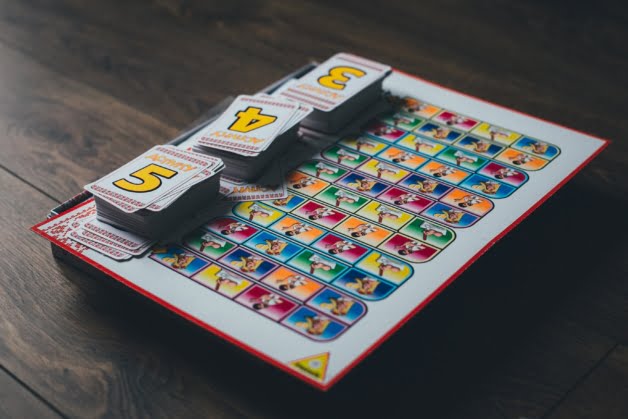 Houseparty App
This app is like FaceTime but different. You can also play a number of simple games in a video call of up to six people. Games such as: Draw Something, Trivia and "Guess who I am". Enjoy!
Netflix Party
This free Netflix Party Chrome extension does exactly what its name says, helping you set up a Netflix party. Stream the same Netflix series at the same time so you're all in sync. So, throw popcorn in the microwave, put on an episode of Rick & Morty, Friends, or The I.T. Crowd on, and watch a series with your colleagues for a change!
Did you find these helpful tips? We many more!
Are you new here? Let us introduce ourselves: we are Formorrow. We help IT & LifeSciences talent with our Formorrow method to a workplace that feels like home. Curious about more? Then take a look at the other pages on our brand website!